Pure Anywear and Positive Vibrations Sound are together again promoting a series of Roots & Culture shows in Nevada City. We are kicking it off with Kolumn, a Rasta Elder outta Trenchtown and a Gold Country showcase featuring General Smiley, Soulmedic, Sistah Fyah, Biblical & Noble Culture. Both sets will be backed by an all star band led by Tuff Lion. We also have Army and Ark Aingelle on December 15 and Abja on January 11. Save the dates, I hope to see you there.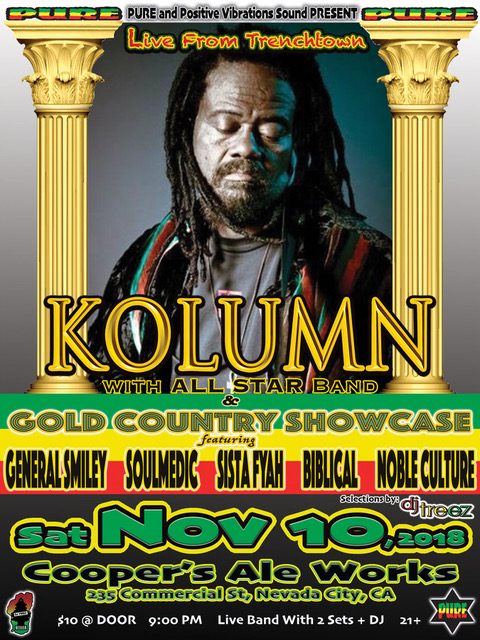 Positive Vibrations w/DJ Treez
| Tahoe's Reggae Show | Thursday Nights 10pm | 101.5 FM KTKE |
truckeetahoeradio.com
Edited 1 time(s). Last edit at 10/19/2018 06:55PM by DJ Treez.