First formed in 1998 Groundation returns in 2018 after a 3 year hiatus; debuting accomplished new members, brand new music and that true to form improvisational Reggae/Jazz experience, and with a brand new album release "The Next Generation" [Baco Records]. A unique sound fans have enjoyed for two decades on the biggest stages all over the world.
Harrison Stafford, founding member, lead singer and guitarist for the group is eager to get back to creating this unique and dynamic sound which allows musical freedom, exploration and creativity like no other form. Having embarked on several musical projects over the years Groundation remains his first love. Harrison remarks that "Groundation provides a musical vessel that allows me to create and perform the music that I hear in my head."
The sound comes in part from Harrison's early childhood hearing Duke Ellington and Miles Davis from his grandfather and father who were both Jazz performers. He formalized his musical education at Sonoma State University (SSU) completing a degree in Jazz Performance, where he honed his skills for composing, arranging and producing. After completion Harrison went on to teach 'The History of Reggae Music' at SSU before embarking on his own musical journey. A journey that would by and large comprise to date of 8 studio albums and tours to over 40 countries across the globe with Groundation. Touring EU throughout October 2018.
Carrying on Groundation's rich history and the high standards, that were set by the musicians before; honoring what was done and pushing further still. As "Next Generation" takes the reins, you will find onstage, alongside Harrison (Vocals, Guitar), these players of instruments:
Will Blades - Piano/Organ
Isaiah Palmer - Bass
Jake Shandling - Drum Kit
Brady Shammar - Vocals
Aleca Smith - Vocals
Eduardo Gross - Guitar
Craig Berletti - Piano/Trumpet
Roger Cox - Saxophone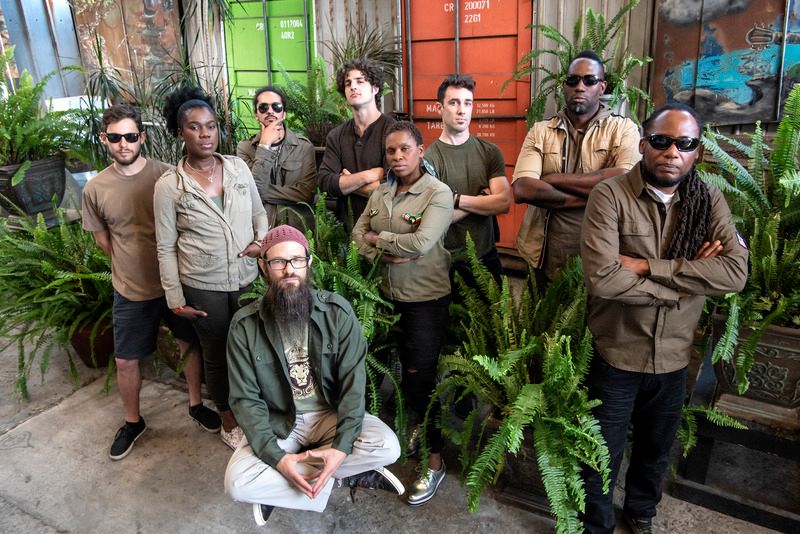 Photo by Lee Abel (album releases 9.21.18)
--
blessid love
ras danny
higher reasoning reggae time
KBOO Portland, Full Strength Community Radio
*Love is a net that catches hearts like fish.*
-Muhammad Ali
*I don't like reggae, I love it*
Edited 1 time(s). Last edit at 09/04/2018 10:23PM by Ras Danny.